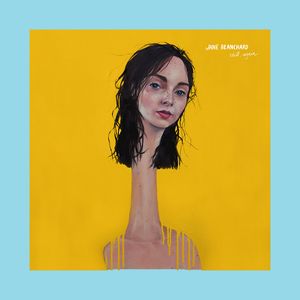 Fierce alt-rocker Jane Blanchard joins me on today's episode to discuss a couple track off her new EP, Still, Again. We talk about the similarities between Edinburgh, Scotland and her hometown of Fredericton, New Brunswick, her psychic connection with longtime collaborator/drummer Stefan Westner, and how speaking lyrics out loud during pre-production and recording live off the floor shaped this record. Check out Still, Again now and follow Jane Blanchard for updates. 
The Lyrically Speaking theme song was composed, recorded, and mixed by JoJo Worthington. Check out her other work on her website & follow her Facebook page. 
The show's artwork was created by Mingjia. You can see her portfolio on her website.