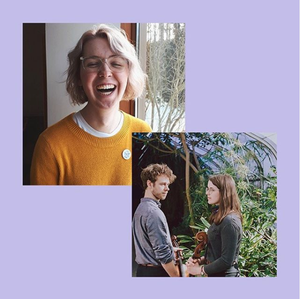 It's a double-interview "minishow" of Lyrically Speaking! Today, we check in with two emerging musicians to watch: Pallmer and Jordan Little. From their cozy home in Fredericton, Pallmer talk about their brand new single, "Allude to What," which was written in Banff, recorded in Montreal, and now released accompanied by a spectacular, dance-based music video filmed in Fredericton. Then Jordan Little calls in from Etobicoke to discuss their debut EP, Late June.
The Lyrically Speaking theme song was composed, recorded, and mixed by JoJo Worthington. Check out her other work on her website & follow her Facebook page.

The show's artwork was created by Mingjia. You can see her portfolio on her website.