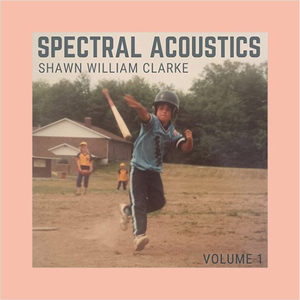 Welcome to the first ever "minishow" of Lyrically Speaking! On this episode, we listen to some new (and some sort of new) songs from amazing friends of the show: Mingjia Chen & Kieran Smythe, JoJo Worthington, and Mike T. Kerr! Then we have a little interview with Toronto's honest-hearted Shawn William Clarke about his spectacular new EP "Spectral Acoustics Vol 1," which you can download now.
The Lyrically Speaking theme song was composed, recorded, and mixed by JoJo Worthington (hey, you heard her on this episode!). Check out her other work on her website & follow her Facebook page.

The show's artwork was created by Mingjia (hey, you heard her on this episode too!). You can see her portfolio on her website.