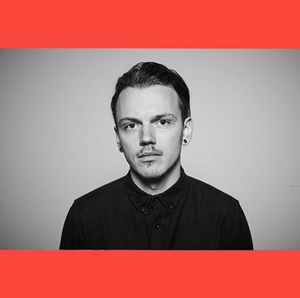 Avant-folk world builder Mappe Of (AKA Tom Meikle) joins me from his home studio for a very special episode of the show. We take a guided audio tour of The Isle of Ailynn, the fantasy world he crafted as his latest record, released on Paper Bag records last year. Mappe Of just released a companion experience for this record, too: a virtual reality rendering of the island, which you can experience now—preferably while listening to our conversation through the album! In addition to exploring Ailynn, Tom talks about falling asleep while listening to the black metal of Dimmu Borgir; we nerd out about Zelda, and talk about the influence of a little film called Star Wars; and explore how creating an imaginary world can make us more empathetic towards our real world. I also mispronounce some names—as Tom admits, "this record's a minefield!"
Head over to Mappe Of's site to learn more and catch his livestream (presented by the National Arts Centre) on Wednesday, April 29th.
 
The Lyrically Speaking theme song was composed, recorded, and mixed by JoJo Worthington. Check out her other work on her website & follow her Facebook page.

The show's artwork was created by Mingjia. You can see her portfolio on her website.