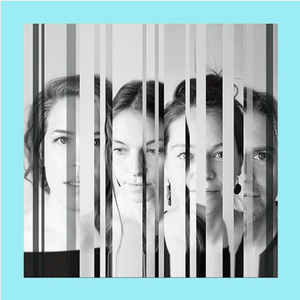 London Folk-Pop harmonizers The Pairs join me in the CFRU studios to talk about a couple of wonderful tracks off their debut LP, Noise! These thoughtful creators discuss that fine line between kindness and paranoia: when worrying about offending people freezes your ability to contribute in a meaningful way. We talk about how to own up to mistakes and the empowering feeling of ignoring genre delineations ("maybe we can do whatever we want!"). Also: what can we learn about personal growth from Woody Guthrie? Check out the Pairs' Facebook page for details about forthcoming livestreamed performances this week.
The Lyrically Speaking theme song was composed, recorded, and mixed by JoJo Worthington. Check out her other work on her website & follow her Facebook page.

Our artwork was created by Mingjia. You can see her portfolio on her website.