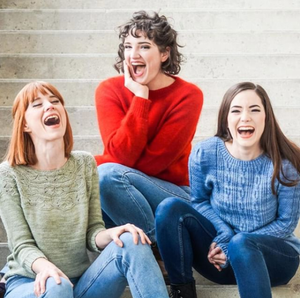 Lunar Bloom are the first guests on the new run of Lyrically Speaking! Bringing hot mugs of tea & coffee to a snowy morning, we talk about two songs on their debut, self-titled EP. We also get into the perils of forgetting your opening harmony at your first concert, talk about why a choir is like a cake, and do a lovely circle of compliments.

Learn more about Lunar Bloom at their website!

This episode is the first to feature an amazing, brand new theme song by JoJo Worthington. Check out her other work on her website & follow her Facebook page.

The beautiful new art for the show was created by another fabulous musician, Mingjia. Visit her website—you won't regret it.
NOTE: This episode contains discussion around sexual assault. If you or someone you know is experiencing sexual assault, please visit the Draw the Line website for support in Ontario. If you need an emergency mental health support, please call the Mental Health Crisis Line at 1-866-996-0991.